Reviews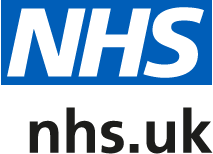 updated at 08:38am on 12/03/2019
by Anonymous gave King Edward Street Medical Practice a rating of 5 stars
Easily the best GP surgery I've come across
The service provided by this GP surgery is excellent. The staff on the front desk are polite, helpful, and patient, and I've known them go the extra mile when the need has arisen.

Booking appointments is really easy here, and I can usually get an appointment within a few days, sooner if I'm not fussy about who I see. There are of course emergency appointments, and the receptionists have always been very accommodating when I've had to ask for guidance.

I've found the clinical staff here to be exceptional - highly skilled, friendly, and genuinely caring. Sometimes the appointments run behind but you know it's because someone needed the extra time, and you can't begrudge that. In other practices I've felt like I'm just a name in a system, but at the King Edward Street Surgery I feel valued and well looked after.
Visited in September 2018, Posted on 11 September 2018